Hair transplants can last a lifetime. Hair follicles are transplanted from parts of the scalp that are not prone to hair loss, such as the back and sides of the head. These follicles are subsequently implanted into the scalp's balding patches. The follicles will continue to create hair for the rest of your life once implanted.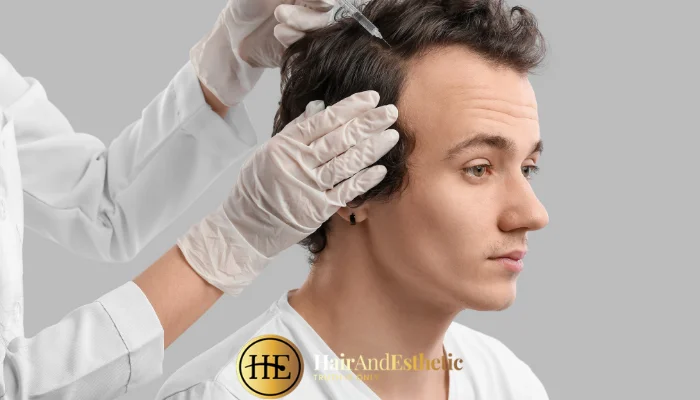 However, there are a few factors that can affect the lifespan of a hair transplant, such as:
The quality of the procedure
It is critical to select a skilled and experienced hair transplant specialist.A good surgeon will employ the most up-to-date procedures and equipment to minimise harm to the hair follicles and ensure proper implanting.
The patient's age
Because hair loss is a natural aspect of ageing, it is critical to be realistic in your expectations.If you receive a hair transplant later in life, you may need touch-up surgeries to keep your results.
The patient's overall health
Hair loss can be caused by medical illnesses such as diabetes and thyroid issues.If you have one of these conditions, you must carefully manage it in order to protect your transplanted hair.
Here are some pointers to help your hair transplant endure as long as possible:
Pay close attention to your surgeon's post-operative instructions.
Make use of a mild shampoo and conditioner.
Avoid using strong chemicals or hot styling tools.
Keep the sun and wind off your hair.
Eat a nutritious diet and exercise on a regular basis.
Talk to your surgeon if you have any questions regarding your hair transplant.
What happens 10 years after hair transplant?
Ten years after a hair transplant, the majority of patients continue to experience the advantageous outcomes of the intervention. The hair follicles that have been transplanted will exhibit ongoing hair production, resulting in a scalp appearance that is both natural and voluminous.
Hair transplant cost in Turkey ranges from $2,500 to $8,500, which encompasses expenses related to lodging and transportation. The FUE hair transplant operation in various international contexts is often priced within the range of $8,000 to $30,000. Turkey is renowned for hosting top-tier hair transplant facilities.
How much is 5000 grafts in UK?
5000 grafts hair transplant price in the UK is roughly £16,000 if your surgical team determines that you are a good candidate for a large-volume hair transplant. This is based on the standard UK cost per graft of £3.25.
Yes, it is safe to go to Turkey for a hair transplant. Istanbul, Turkey is a popular medical tourism destination for hair transplantation, and the country has an excellent reputation for providing high-quality treatment. However, it is critical to conduct research and select a reputed clinic.
How much is 7000 grafts hair transplant in Turkey?
7000-graft hair transplant in Turkey typically costs between $2,500 and $5,000.The price varies depending on clinic reputation, surgeon experience, and location. When making your decision, however, it is critical to prioritise the clinic's and surgeon's quality and skill over cost.